ELEVATE YOUR GAME TO NEW STANDARDS
SOCCER TRAINING I MENTORSHIP I RECRUITING
For Aspiring College Soccer Players

Competing at an elite level demands commitment from players and parents and your investment directly impacts future success. But finding a proven supplemental platform, methodology, and process can be difficult. At FirsTouch Futbol we develop and mentor elite level players to eat, think and train like a D1 college competitor.
TAKE YOUR GAME TO THE NEXT LEVEL WITH FIRSTOUCH FUTBOL
Start Your Soccer Training Today
PARENTS OF COMPETITIVE PLAYERS
As a competitive soccer player parent, you already know the incredible investment required by everyone involved. You want to see them succeed, so everyone wins. But what needs to be done now to compete at the next level? Who can you trust to teach and train with your best interests at heart? James Burns navigated the college recruiting process and has developed countless players to D1 schools. He knows what it takes and has devoted his life to passing those lessons to a new generation. He can help parents and players understand what "next" looks like and help compete with you for your player's greatest potential. Most importantly, his journey helped fashion a proven methodology focusing on the High-Performance Habits that make players successful in both college and professional environments.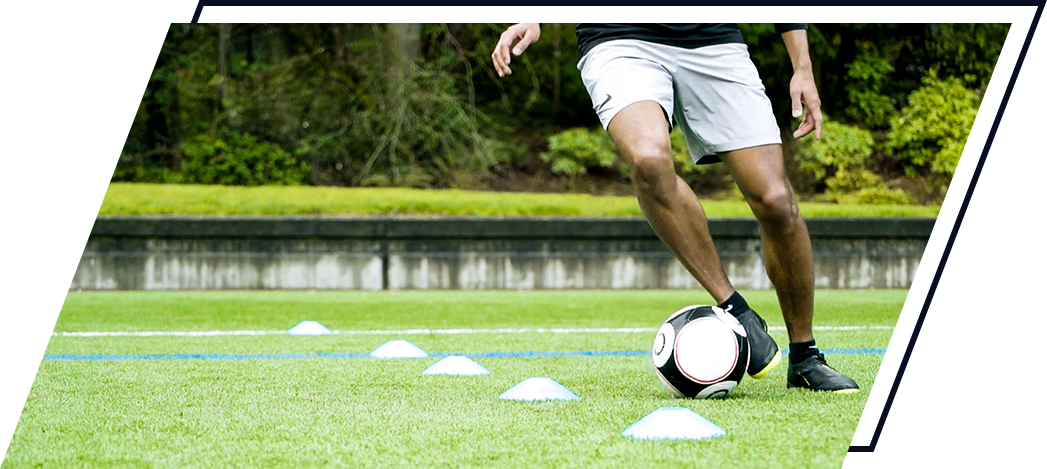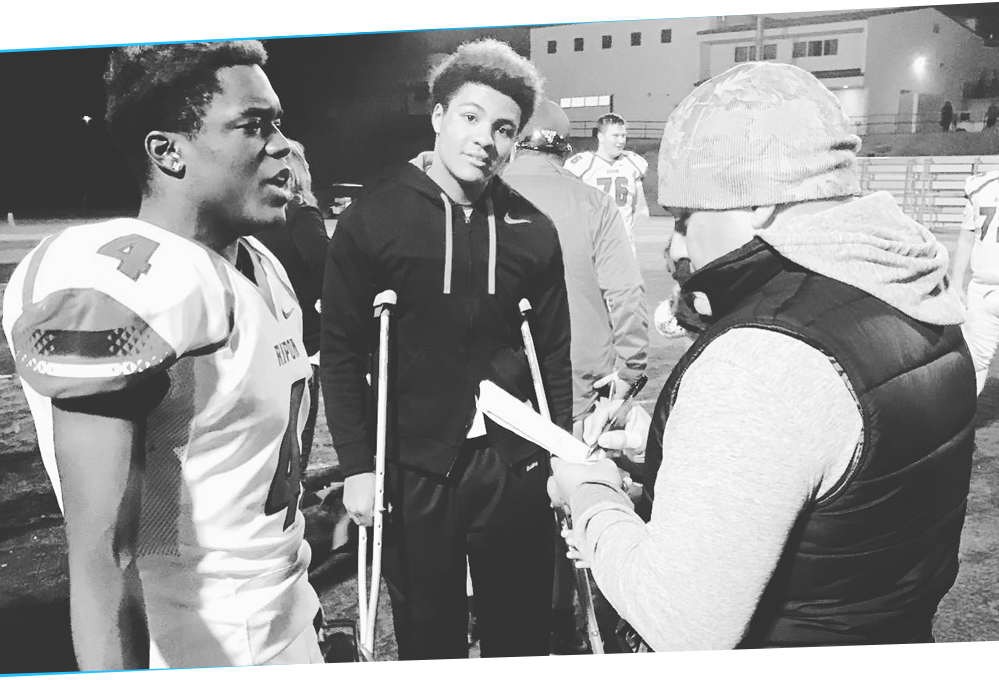 FIRSTOUCH FUTBOL specializes in elite soccer training programs for aspiring college soccer players who want to take their game to the next level! The NeXt Level Academy presented by FIRSTOUCH FUTBOL is an innovative and proven framework that teaches the High-Performance Habits of D1 and Professional soccer players in four distinct categories:
3. Soccer Training Habits
Maintain Structure (regardless of circumstances like COVID-19)
Establish Competitive Advantages
Accelerate Their Development
Navigate The College Recruiting Journey
Elevate Their Game To New Standards!
*Ages:  Programs designed for competitive soccer players in 5th-12th Grade + College Players
EXPLORE THE TRAINING OPTIONS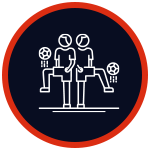 In-Person Small Group Soccer Training Program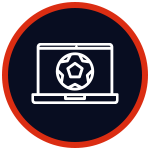 Signature online soccer training Course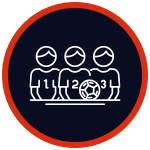 College Recruiting (Small Group) Program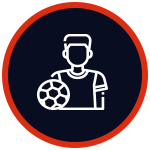 College Recruiting (1:1) Program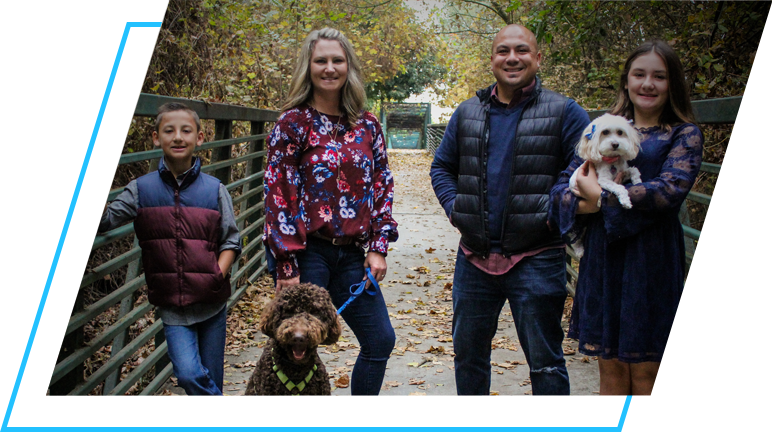 Born and raised in Manteca, CA.
Played competitive youth soccer for the Manteca FC.
Played ODP, and made State and Regional teams multiple times.  
Received multiple D1 athletic scholarship offers including Berkeley, Santa Clara, and SacState to name a few.
Owner and writer of Front Row Preps
Founder | CEO, FirsTouch Futbol 
Promoted over a dozen players to USSDA, MLS Next, and ECNL programs. 
James has a wife, Jill; two children, Karlie and Jimmy; and two dogs, Buster and Lady. When he's not covering a game, chasing a lead, or capturing the region's best stories with word, video, and picture, James spends his time coaching club and high school soccer, competing in endurance events, and adventuring with his family. He is a passionate sports fan who roots for the San Francisco Giants, Oakland A's, San Francisco 49ers, Manchester United and Bayern Munich. He was a Golden State Warriors fan before the titles, back when "We Believe" was a desperate cry from the rafters. James is also on Team Lionel Messi, LeBron James, and Tiger Woods.
YOUR GAME, YOUR SOCCER TRAINING
At FIRSTOUCH FUTBOL, I know that many young soccer players want to take their game to the next level and even aspire to play college soccer. Yet, despite all of their hard work, they notice themselves without a plan and underperforming, leaving them frustrated. As a result, I've designed The NeXt Level Academy, a program that teaches dedicated soccer players the High-Performance Habits necessary to eat, think, and train like a D1 college competitor.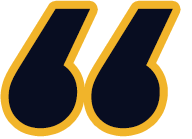 "Hunter's biggest challenge was finding a training environment with like-minded players and a coach invested in his personal growth. He felt frustrated and wasn't progressing in the ways he wanted to. Joining FTF was life-changing for Hunter. His trajectory completely changed, and his passion for the game and training is at an all-time high and continuing upward. He is on track to play at his dream college. He has progressed to being a starter for his regional teams and a contender for scholarships at top schools in the country. There is no other training available in our state that offers the complete package of nutrition, mindset skills, training, and college recruiting guidance that FTF does."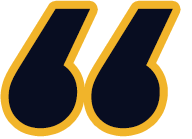 "LEADERSHIP & MENTORSHIP"
"Oliver desired to be an asset on his team but lacked the confidence and skill set. As a parent, the challenge was frustrating, and Oliver was very disappointed that his best efforts weren't enough. His head coach noticed Oliver's performance at his first tournament after joining FTF, and with his improved effort and quality, he was rewarded by being made a team captain. Oliver began to practice the leadership skills learned at FTF. Oliver went from being a sub on a select team to a consistent starter on an academy-level team. Through Coach James' leadership and mentorship program, Oliver has excelled not just on the field but in other areas of his life. If your soccer player desires to get to the next level, FTF is the place to be! The biggest reward of joining FTF is seeing the maturity my son has developed in sharing the pitch with college-level players and younger players alike. His level of soccer has improved drastically, and top players from his previous teams have noticed his improvement and have decided to join FirsTouch Futbol."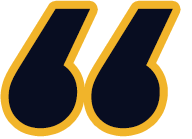 "PROFESSIONALISM & EXPERTISE"
"Sebbie has experienced many different mentors, coaches, and teachers, and none have risen to the level of professionalism and expertise as James Burns. He sets the tone in each training session in intensity and effort to show them exactly what it takes to become an elite soccer player."